Designed and Created with You
Bespoke Fitted Kitchens, Fitted Bedrooms and Home Offices
Mayfield Interiors is based in Timperley, Cheshire, and we are a family-run business offering the best customer service and installation of handcrafted fitted bedrooms, fitted kitchens and fitted home offices. We work with only the finest manufacturers including UK-based Hepplewhite, Leicht®, Siemens and Quooker. We also install space saving, stylish sliding wardrobes offering space-saving storage solutions.
Our portfolio includes quality fitted kitchens which we can design and install for you. Whatever style of kitchen you desire, Mayfield Interiors can help. From sleek, modern designs to classic or traditional ones, our stunning range of new kitchens will suit every taste and style, whatever layout or size.
Fitted bedroom furniture can transform the room from drab to desirable. Our new, fitted bedroom range styles and finishes is superb, and here at Mayfield Interiors we can work with any space, no matter how awkward. 
And with many of us making the most of our homes, many of us are needing to repurpose a room or at least a space within our homes into a suitable home office area. Mayfield Interiors can support you every step of the way with this important home improvement.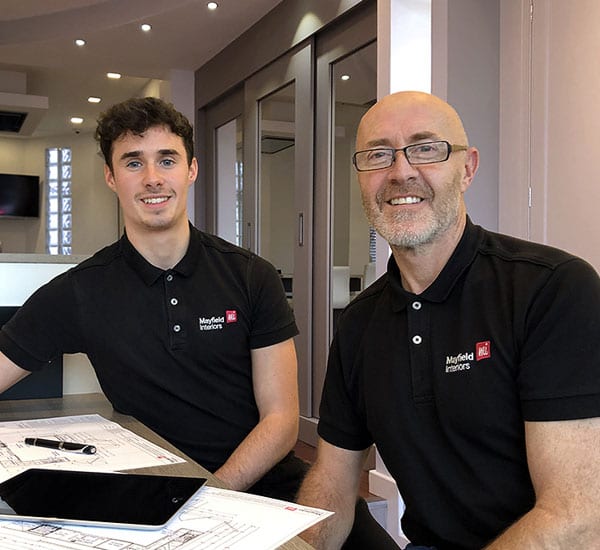 Established in 2000 by Martin Callaghan, Mayfield Interiors had grown steadily through recommendation and is the result of hard work and love of traditional methods which provide customers with handcrafted quality that can last a lifetime.
Now Mayfield Interiors is a father and son team, working together throughout the North West of England.
Why you should use Mayfield Interiors?
A father and son team, we have over 20 years' experience in home interiors with attention to detail, skilled workmanship, personal service and full project management from start to finish including plumbing, electrics and flooring.
Exceptional handcrafted kitchens, bedrooms, home offices and sliding wardrobes, from ornate and traditional and from modern to minimalistic, we work alongside the best to offer you the finest furniture solutions for making your house into a lovely home.
We have countless satisfied customers who recommend us by word of mouth and by formal recommendation.
We are based near Altrincham, yet we are happy to travel far and wide if we are able to do so. We have satisfied customers in Cheshire and South Manchester and beyond.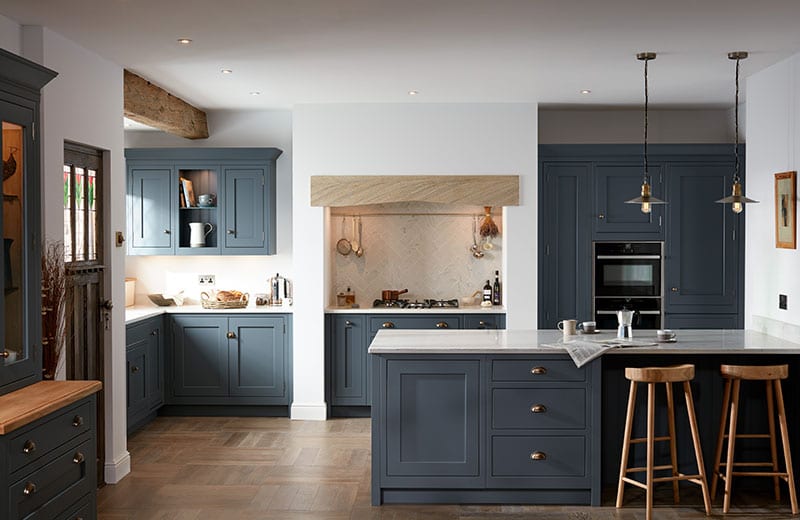 Explore our range of bespoke fitted furniture designed to suit your home and lifestyle
Traditional values, cutting edge technology
Our dedication to our genuine and excellent customer service means we complete a project on time, on budget and the end result has the 'wow' factor. From immersive 3D visuals of your project to the final polish-up on completion, your new dream room or home awaits!
The brands we work with offer superb functionality, practicality and reliability as well as stunning aesthetic beauty. We use technology  and tradition in order to make your dream a reality, and the companies we work alongside are leaders in their respective fields.
How can I get my dream home a reality?
Call us or book an appointment via our contact page
Or sit back, relax and browse our catalogues which will give you the desired inspiration so you can envisage what your home could look like.
As we are set to stay in and use our homes for longer periods, and with our expectations getting ever higher,  we want value and joy from our biggest financial investment, so there's no room for compromise.
What are you waiting for?
What our customers say...
Would like to say a massive thank you to Mayfield Interiors for the amazing job they did on my fitted wardrobes and new bedside drawers. I couldn't be happier with Incredibly professional job they did and it has made such a big difference to my new bedroom design. The staff are amazing and are always open to any ideas that you may already have as well as presenting new fresh/modern ideas. I would highly recommend anyone to use this company especially as the job was done perfectly at a very low price.
Fitted bedroom designed, supplied and fitted perfectly. Very pleased with the professional service provided by Martin and his team. A workable design produced which met all our requirements, expertly fitted with liaison at every stage. Highly recommended.
We have had two bedrooms full fitted and designed by Mayfield Interiors which are absolutely fantastic. So when we had a new kitchen to design we went directly to Mayfield. From the planning stage to the fitting everything was outstanding. Experienced designer with initiative ideas together with very high quality products and appliances finished off with professional fitting. I can't recommend them highly enough all at a competitive price. But the part I really like is the personal service nothing is too much trouble. The kitchen has given our house the the real wow factor.