Fitted Kitchens and Fitted Wardrobes, Lymm Cheshire
Time to have that furniture 'facelift'!
Our homes are our castles, but let's face it, after spending more time than ever within our own four walls recently, they probably don't feel like it!
Chances are you've seen what needs to be completely overhauled … basically, a full furniture facelift!
Now is the time call Mayfield Interiors who can give your kitchen, bedrooms, and home office a full makeover in Lymm.
Mayfield Interiors provides kitchen design and fitting, bedroom design and fitting, and home office design and fitting, all carried out by a dedicated and professional team and have satisfied customers throughout the UK's North West.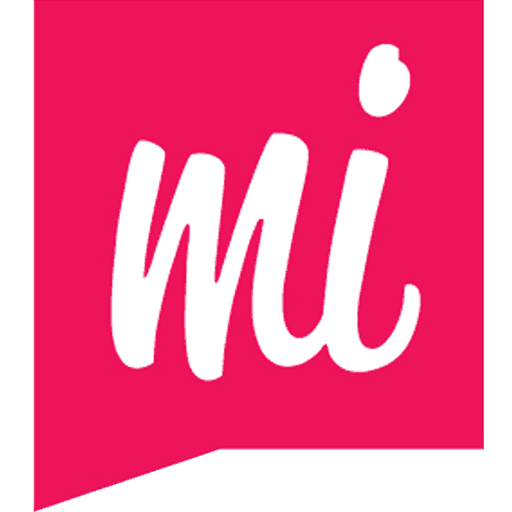 Fitted Bedrooms, Sliding Wardrobes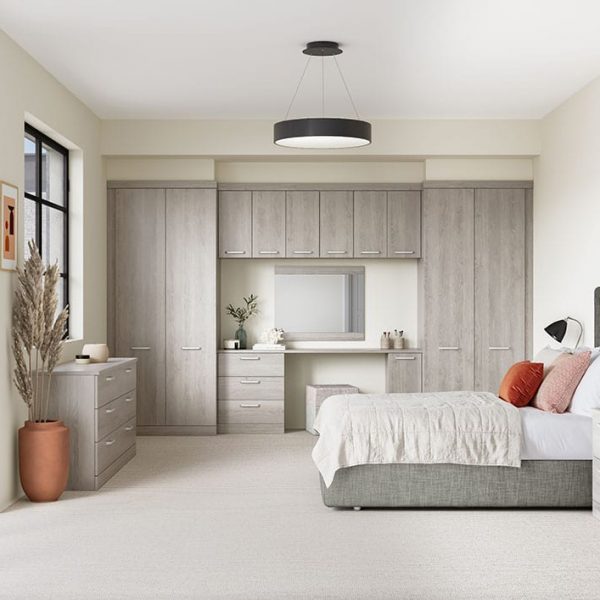 Mayfield Interiors has one of the best reputations in the area for beautiful bedroom designs in the Lymm area.
With a showroom based just a few miles from Lymm, Mayfield Interiors installs the prestigious Hepplewhite brand, a UK furniture manufacturer that creates stunning sliding wardrobes, bedside cabinets, and chests of drawers.
There are 14 different styles to choose from. Classic to contemporary, modern to minimalist, the quality and excellence is clear to see.
Fitted wardrobes with sliding or traditional doors, stylish storage, with or without mirrored finishes, Mayfield Interiors can make the most of any room shape with their installation expertise.
Sleek storage, decorative features, or simple elegance are available with the sliding wardrobes, which are one of their most popular room updates.
Finished surfaces include coloured glass, matt effects, single panels, Shaker styles and many more, all designed manufactured here in the UK.
Or you might want to go for a fitted wardrobe and matching cabinets which give your bedroom that cohesive, stylish appeal, banishing those mis-matched furniture items forever.
Mayfield Interiors can design the bedroom of your dreams and transform the room into the peaceful, elegant haven you want it to be.
Soothing colours, warm blended tones, dramatic combinations are all the fingertips of the Mayfield Interiors duo, a professional father and son team, using one of the finest brands on the UK market.
The kitchen is the heart of your home and as such you want it to be designed so that you create great memories within it.
Mayfield Interiors are the kitchen design experts with the right combination of quality and attention to detail.
From modern to traditional, the bespoke, individually designed kitchens are stylish, sophisticated, using the superb Leicht® brand, based in Germany and a CO2 neutral manufacturer.
Cupboards, kitchen islands, innovative storage solutions that hide all the kitchen clutter … the kitchen of your dreams is within reach!
Lymm is a lovely village in the Borough of Warrington and its parish includes Church Green, Heatley, Statham and others.  Lymm is not far from the M6 and M56 so is a good location for local road networks.
While work patterns have changed and with many more folks working from home, the passion for a professionally design kitchen has never been stronger. Take a break from work in your stylish kitchen and enjoy a well-earned coffee break!
Mayfield Interiors can also help with kitchen appliances as they install quality white goods from Qooker, Siemens, and more.
You can also visit their showroom to see some of the stunning Leicht® designs for yourself. The team can visit your home and provide a bespoke design that will transform your kitchen.
No matter what the shape or size of kitchen, whether you require appliances or not, there is something that will suit your budget.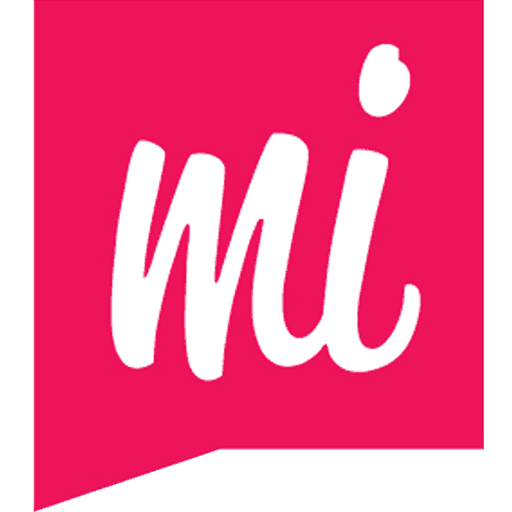 Kitchen Designers in the Lymm area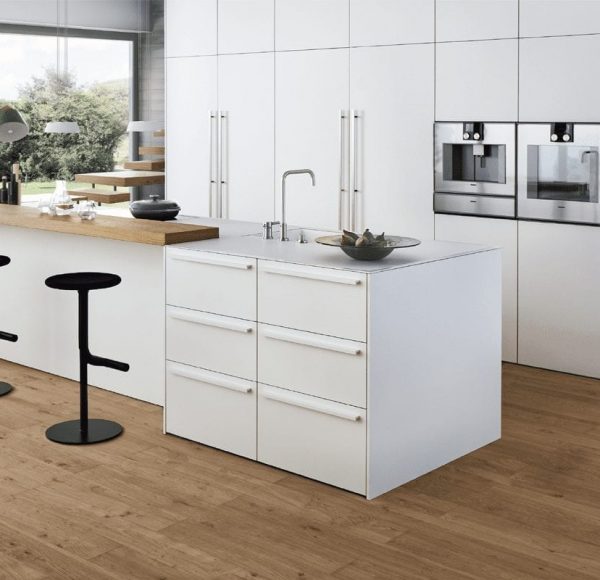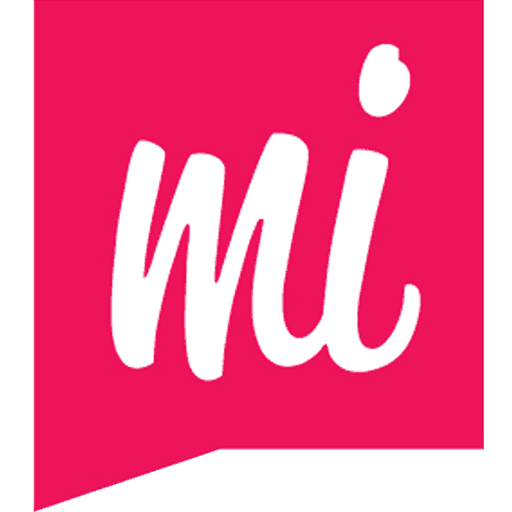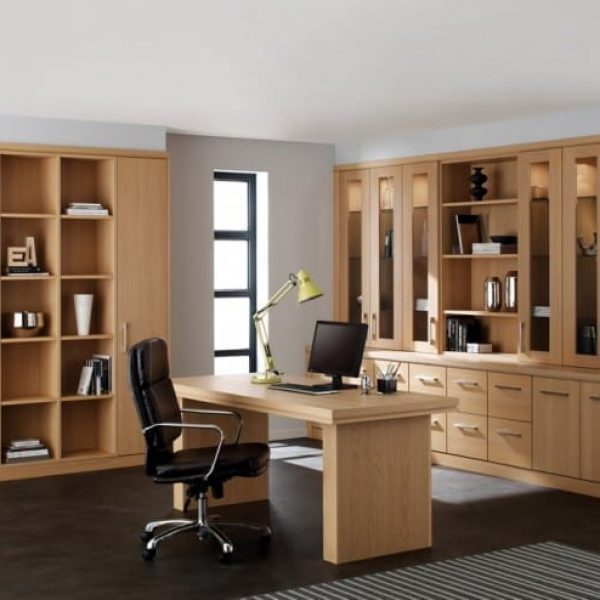 With a change in working expectations, are you ready to work from home if you need to if you live in or near Lymm?
Working from home brings with it some changes and alterations to your domestic routine.
The best way to accommodate this is to have an area or even a room in your house that is your 'work from home' designated 'spot'.
Mayfield Interiors can help with this, whether working from home means you are in the attic, the box room, in a space under the stairs or in the corner of your living room.
As we adjust to new working patterns and expectations, the Mayfield team works alongside Hepplewhite for the important aspect of modern living. In fact, going forwards, a home office will be a desirable element of any modern home. A mix of office and home working is here to stay for many of us.
Hepplewhite produces several ranges of office furniture including its stunning Designer range, its Executive range, the Linear Office range, and the Moda Home office.
The home office range includes fitted office furniture, stylish storage solutions, filing cabinets, filing cupboard, work desks and more.
Let Mayfield Interiors transform your workspace into a productive, creative space that allows you to work well within your home.
So, for kitchen designs, bedroom designs and home office designs with a difference in Manchester, contact Mayfield Interiors today!
Who are Mayfield Interiors?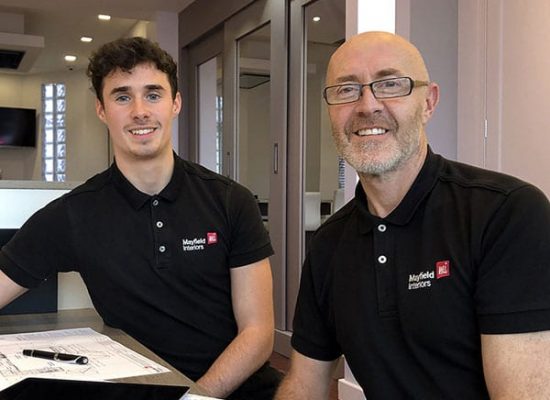 The Mayfield Interiors team include father and son who have a team of plumbers, joiners, and decorators.
From the moment you get in touch, Mayfield Interiors make the whole process of designing your kitchen, bedroom, or home office a straightforward, hassle-free project. They have been successful in their line of work for over 20 years.
So, for kitchen designs, bedroom designs and home office designs with a difference in Stretford, contact Mayfield Interiors today!
Iain Milner
[Source: Facebook]
Would like to say a massive thank you to Mayfield Interiors for the amazing job they did on my fitted wardrobes and new bedside drawers. I couldn't be happier with Incredibly professional job they did and it has made such a big difference to my new bedroom design. The staff are amazing and are always open to any ideas that you may already have as well as presenting new fresh/modern ideas. I would highly recommend anyone to use this company especially as the job was done perfectly at a very low price.
Steve & Geraldine Hunt
[Source: Facebook]
I can highly recommend Mayfield Interiors for the design and installation of bedroom furniture. They full understood our requirements for a sliding wardrobe unit and provided excellent advice on the range of fitting options and door finishes. The installation was carried out on the agreed date. The units were fitted exactly to the designed and on completion of the work our bedroom was left clean and tidy. We are delighted with our new bedroom units and have no hesitation in recommending the services of Mayfield Interiors.
Amanda Buckley
[Source: Google Reviews]
Had both bedrooms kitted out with fitted wardrobes. The team were amazing all the way through and after. The quality is amazing and the design, especially in my bedroom ( a very long room) gives shape and character . I love them every time I walk in my room. I wouldn't hesitate to recommend Mayfield Interies to anyone