Fitted Kitchens and Fitted Wardrobes in Manchester
Why not give your kitchen, bedrooms, and home office a bespoke design makeover here in England's North West?
As we spend more time at home or if 'selling up' is on the horizon, these rooms are some of our favourites and are key rooms with most families.
Why not upgrade them with Mayfield Interior's superb designs right here in Manchester.
Manchester is one of the biggest cities in the north, and its place in the UK's northwest region makes is a popular place to live and work.
With its proud heritage, Manchester is a desirable place to live.
Let Mayfield Interiors transform your bedrooms, kitchen, and home office space.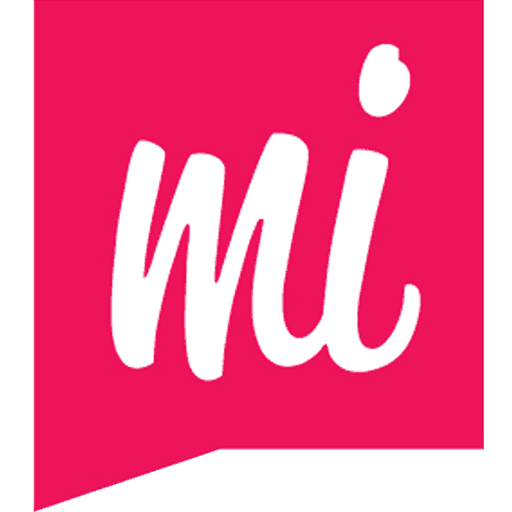 Working at home will be an increasing trend form now on, thanks to the events of 2020 and the Covid-19 Pandemic.
Mayfield Interiors can help with your home improvement needs if you have a dedicated space for home working in which you can have maximum productivity and creativity in the privacy of your own home.
The Mayfield team work hard to come up with a design that suits your individual requirements so you can work from home in style.
Mayfield Interiors works alongside Hepplewhite, who produce several ranges of office furniture including its stunning Designer range, its Executive range, the Linear Office range, and the Moda Home office.
Whether your space is a part of an existing room or space, or is a conventional room with walls, door, window, ceiling and floor, Mayfield can help design and create the best workspace for you. If you've always wanted a tailored solution such as fitted furniture office furniture, stylish storage options like filing cabinets and work desks, then look no further. With more time spent at home offices these days – why not give yours the total makeover it deserves?
Are you tired of looking at your outdated bedroom or bedrooms? Mayfield Interiors can help! They have 14 different Hepplewhite styles to choose from.
You'll find anything ranging from classic and traditional sliding wardrobes to modern and minimalist designs that are second-to-none in quality and finish.
Your bedrooms reflect who you are. It's not just about four walls and floor – it can be a haven, the place where everything feels right.
Something as simple as a sliding wardrobe is an easy fix for cluttered space with lots of busy objects on show. And then if you have mismatched furniture in a bedroom, then a proper fitted design can make all this disappear when Mayfield Interiors comes into play!
Mayfield Interiors take great pride in being able to seamlessly combine practicality with style, so no matter which part of your home needs improving, including stylish storage solutions for bedrooms with limited closet space.
There is something sure to please every taste.
Imagine waking up in a bedroom that is clean, serene, and organised. Your bedside table or cabinet matches the rest of your furniture. Maybe that elegant chest of drawers that keeps things organised is also in place. With Mayfield Interiors, their fitted bedroom designs can make this happen.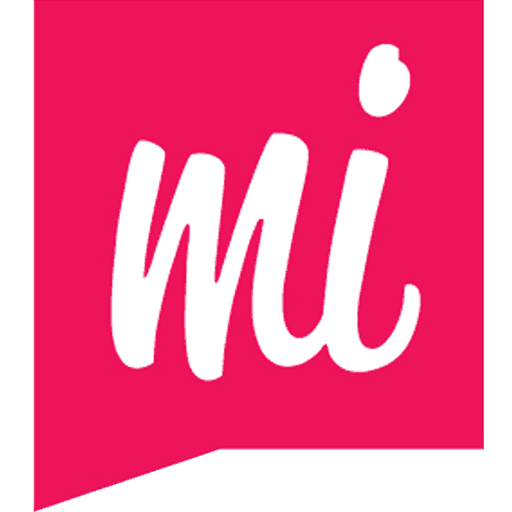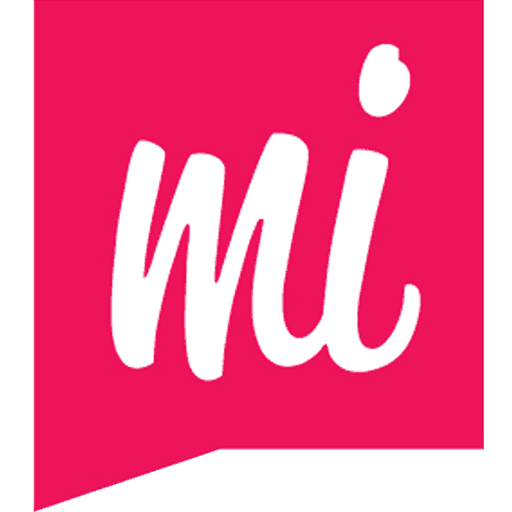 Kitchen designs from Mayfield Interiors are among the best in Manchester. They have an excellent reputation in kitchen design and fitting
The father and son team are based near Manchester and have a dedicated ream of professionals who take the time to make sure your project is perfect for you!
Mayfield Interiors has an exquisite showroom located near Altrincham featuring the Leicht® fitted kitchen brand and reputable white good brands and will work to any budget or room size requirements.
Whether you're looking for something modern or traditional, Mayfield's got it covered!
Mayfield Interiors can install quality appliances from Qooker, Siemens, and many more.
So, for kitchen designs, bedroom designs and home office designs with a difference in Manchester, contact Mayfield Interiors today!
Who are Mayfield Interiors?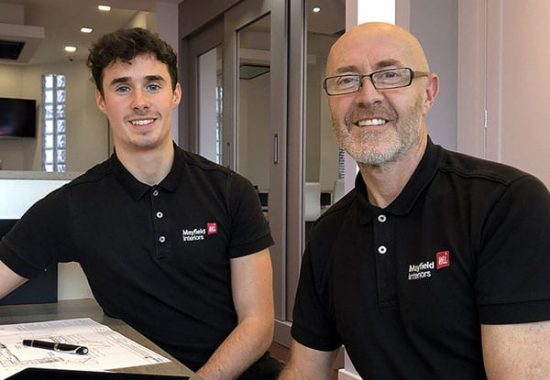 Mayfield Interiors is a father and son combination who take care of the designs, along with a team of qualified contractors and craftspeople who specialise in kitchen, bedroom, and home office remodelling.
They can visit your home to assess the layout of your existing rooms before providing an interior plan so that when they're finished your project, you'll have beautiful new room designs that you'll love and enjoy for many years to come.
Iain Milner - Timperley
[Source: Facebook]
Would like to say a massive thank you to Mayfield Interiors for the amazing job they did on my fitted wardrobes and new bedside drawers. I couldn't be happier with Incredibly professional job they did and it has made such a big difference to my new bedroom design. The staff are amazing and are always open to any ideas that you may already have as well as presenting new fresh/modern ideas. I would highly recommend anyone to use this company especially as the job was done perfectly at a very low price.
Steve & Geraldine Hunt - Timperley
[Source: Facebook]
I can highly recommend Mayfield Interiors for the design and installation of bedroom furniture. They full understood our requirements for a sliding wardrobe unit and provided excellent advice on the range of fitting options and door finishes. The installation was carried out on the agreed date. The units were fitted exactly to the designed and on completion of the work our bedroom was left clean and tidy. We are delighted with our new bedroom units and have no hesitation in recommending the services of Mayfield Interiors.
Amanda Buckley - Timperley
[Source: Google Reviews]
Had both bedrooms kitted out with fitted wardrobes. The team were amazing all the way through and after. The quality is amazing and the design, especially in my bedroom ( a very long room) gives shape and character . I love them every time I walk in my room. I wouldn't hesitate to recommend Mayfield Interies to anyone